Now you can enjoy Holloween with your pet.
Would Paris Hilton go anywere without her dog?
Now your dog can enjoy the holidays with you.
We have put together a selection of the hottest pet costumes from the leading retailers on the web.
Just click on an outfit or two, and you can order them securely on the retailer's web site.
More Adult Fantasy Costumes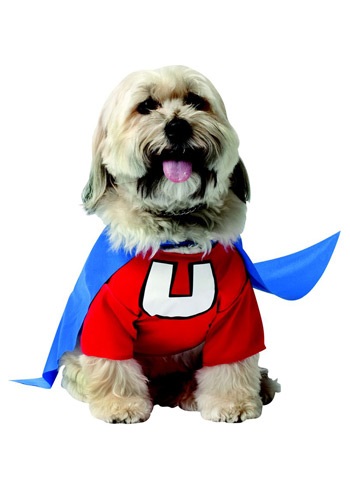 Underdog Dog Costume
Price: $16.99
There's no need to fear, Underdog is here! Transform your pooch into the beloved cartoon Underdog in this Underdog Dog Costume! Your best friend is sure to save Sweet Polly Purebred (or pretty much any neighborhood dog) against those neighborhood Bullie-dogs this Halloween. But be sure to keep him on a leash, or he might just try to fly up up an away! You know how it goes, you give your dog a cape and it goes straight to his head.